WATCH
Alexander Nevsky Exhibition
Produced by Balich Wonder Studio
Experiencing history through cutting-edge technology
Balich Wonder Studio together with Vision Factory create the concept, content experience and production of the exhibition "Alexander Nevskij, the Destiny of Russia" at the headquarters of 'Russia – My History' in Ekaterinburg. A full immersive journey with Virtual Reality, 5D cinema, Augmented Reality, holograms and video mapping to celebrate the 800th anniversary of the Russian hero's birth.
A legendary historical figure such as Alexander Nevsky could only be presented to the public through an innovative exhibition – scheduled for 2020 but postponed to 2021 due to restrictions of the pandemic – where history and technology come together to create an unprecedented exhibition format. Visitors have the opportunity to explore the greatness of this character through a series of immersive and interactive experiences that retrace all the most important moments of his life.
An exhibition space that brings the experience of history into a dimension of first-person involvement and rediscovery of the past in a new and unprecedented way, giving the new generations the opportunity to enjoy a key figure in Russian history in an unprecedented way.
Step by step, the visitor goes through the highlights from the discovery of the village of Pereslav birthplace, to youth education in the art of war to arrive at the first major victory in the battle of the Neva River, reinterpreted here in a holographic cube with a three-level projection of content. The apex of the route is represented by the Ice Battle in which guests are involved in the dynamics of the battle thanks to a space covered largely by LED screens, mirrored surfaces, statues of Russian soldiers and highly engaging video content.
The historical figure of Alexander Nevsky is also deepened by his diplomatic skills through a statuary installation of his visit to the founder of the Golden Horde Batu Khan. Finally, in the final room the link between Alexander Nevsky and the Orthodox Church is represented and the tribute that the same recognized him by dedicating more than 1,000 churches to him, 11 of these, among the most beautiful and representative in the world, are deepened by a responsive installation through a wall projection.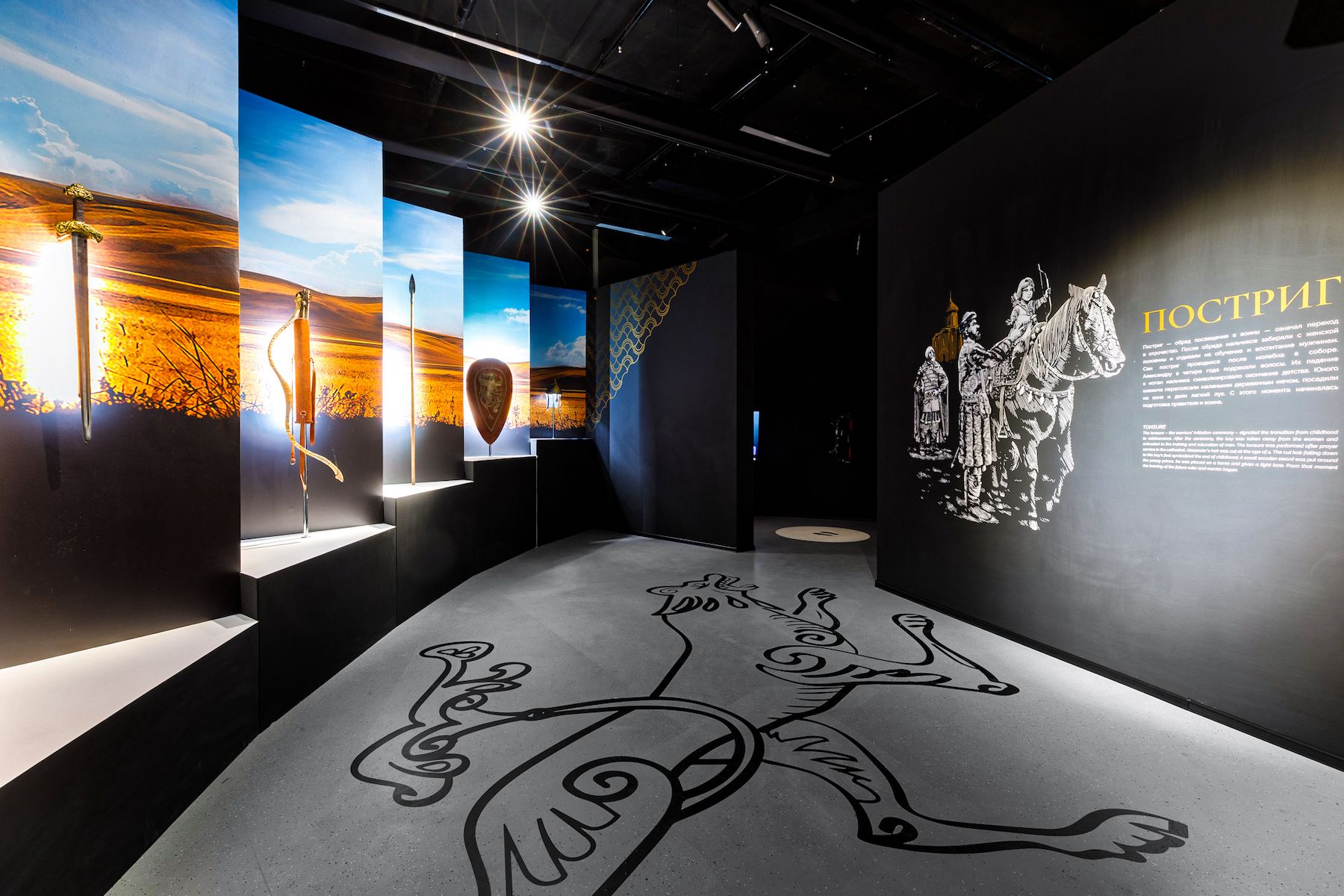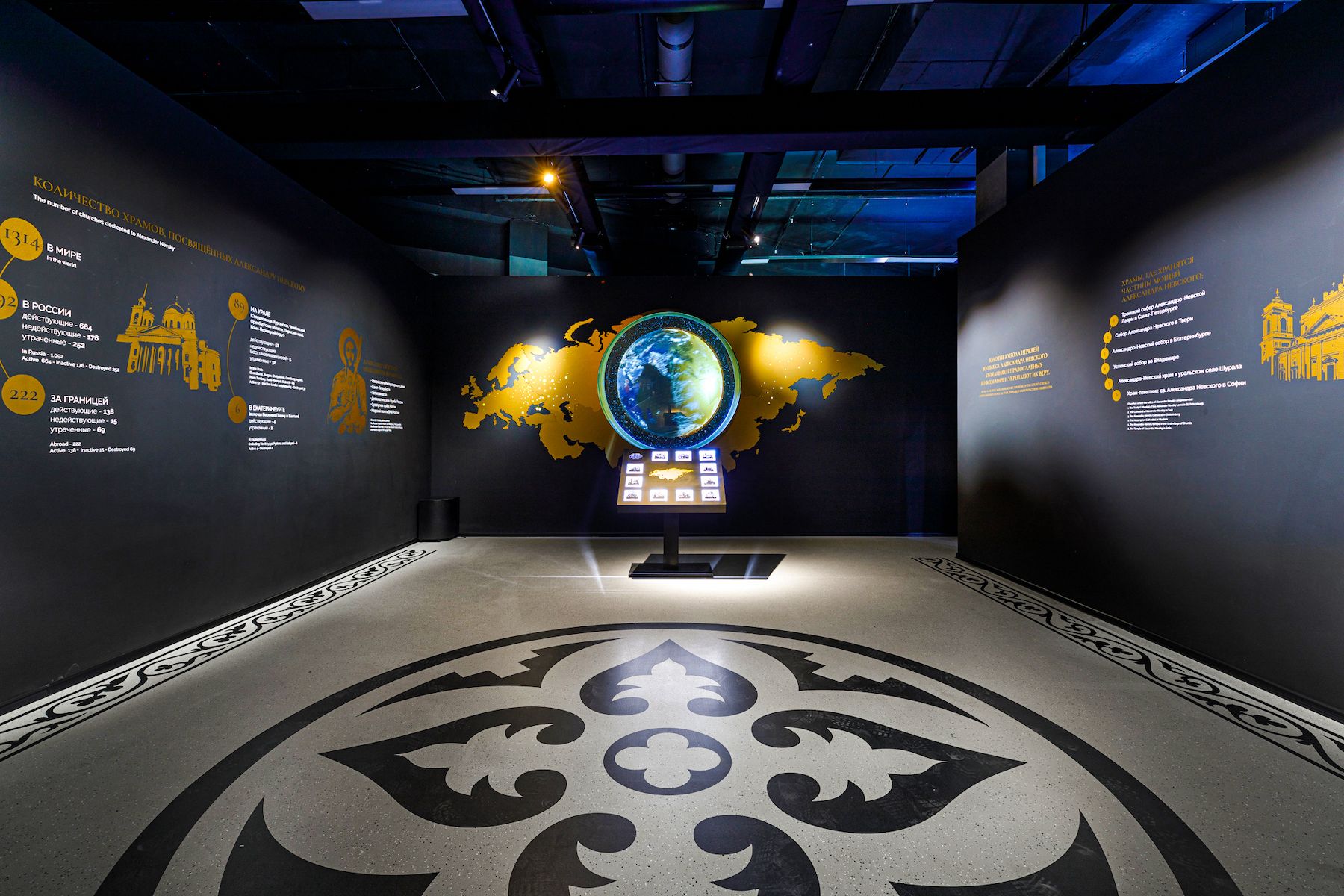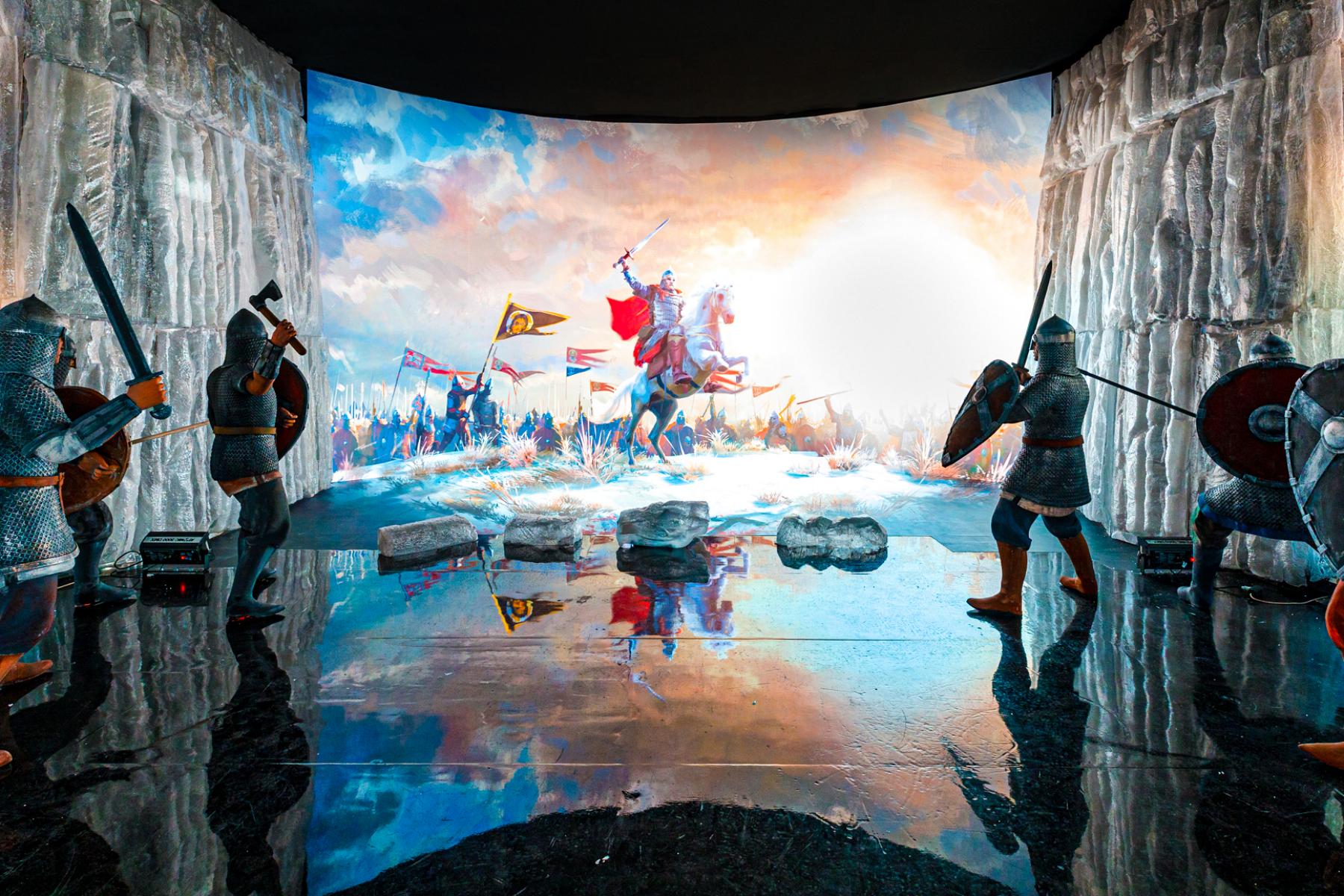 MAKING OF
As a demonstration of the commitment to historiographic research, our team spent over 6 months of work in a context of increasing organizational complexity, collaborating closely with the scientific curatorship of the museum and obtaining approvals of the main Russian ecclesiastical offices. The stringent anti-Covid regulations required important coordination skills with foreign countries to create and bring all the sets and equipment necessary for the exhibition into the Russian museum.